Curvaceous Clutch supply kit, interfacing only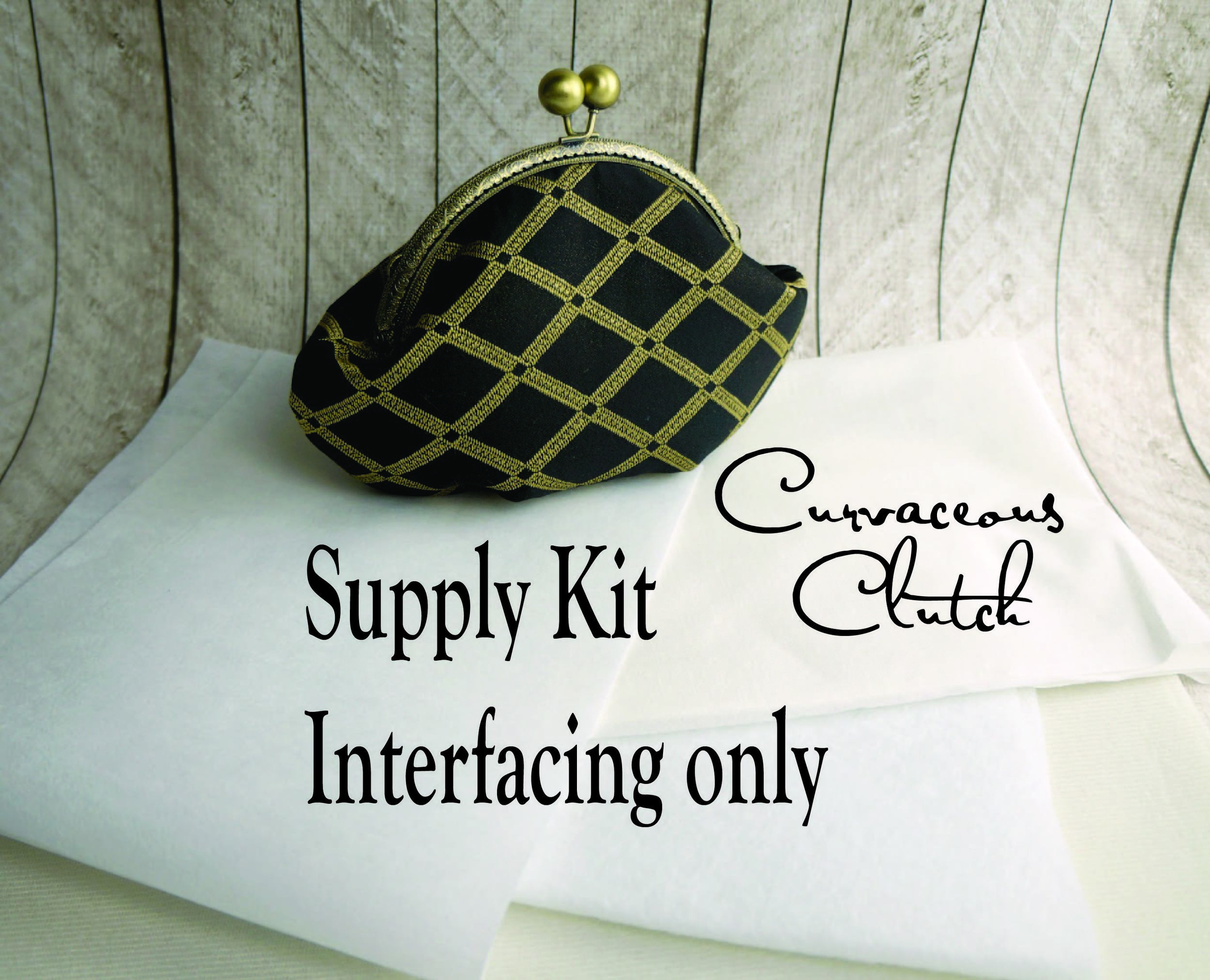 Curvaceous Clutch supply kit, interfacing only
This is an interfacing only kit with no frame that accompanies the Curvaceous Clutch PDF sewing pattern.
KIT INCLUDES:
- fusible fleece
- lightweight woven fusible interfacing
- medium weight sew-in interfacing
- foam interfacing
To buy a kit with a frame, go here.
You may choose the Small, Medium, or Large option from the drop-down menu.
**Fabric is not included**. See the picture that shows a table of fabric requirements.
**Glue not included**.
Kit arrives in a large stiff envelope.