New Release: Kitty Rose Purse
I'm happy to announce the release of the Kitty Rose purse! This pattern has been a real labor of love. I first designed this purse for myself about a year ago. I loved the pattern so much that I knew I needed to write a sewing pattern based off of it. There were quite a few details that needed to be figured out, because when sewing a purse for yourself, you can get away with shortcuts and cheats that don't work when designing for others! I literally would lay awake at night mulling over design details. Ultimately, with the help of my fabulous testers, I'm able to present to you now the finished design.
The center, Medium size, was my original size. I branched out in both directions and created both a cute Small size that's a great tween or teen purse, and a Large size that's perfect for a diaper bag.
This purse design has an abundance of pockets. There are two slip pockets on one side and a large zippered pocket on the other side. Inside, it's sort of a la carte! I provide instructions for four different types of pockets, and you can choose which kind you want on the inside (zipper, welt, slip, and elastic). The catch is--you MUST include a zipper or welt pocket, because this purse turns through that pocket! If you've never done this before while purse-making, it provides a really clean finish. There are no obvious spots where you've sewn up a hole in the lining.
I do recommend that you have zipper experience before making this purse. It's an intermediate-level design. I did provide an easier top zipper option if the original method is too tricky. The original zipper has all enclosed edges and requires sewing around tight corners. The second option is simpler to sew, and features a longer zipper with tabs on each end.
My testers sewed some fantastic purses. I'm going to divide them into Small, Medium, and Large slideshows.
First, the Small:
Photo credits to: Aarti Durvasula, Cherita, Cheryl Beason, Nicole Wall, Rachel Pooch, Helen Wilson.
Some words from the testers: "This is a great pattern with clear and well written instructions! I think any sewer with bag making experience would love making this beautiful bag. And I love that I have 3 sizes to choose from."
"This is first time I'm making a bag from Toriska Patterns and I I've enjoyed making it. The instructions are very clear and there are illustrations for every step. The best part is the pictures at the end which you can keep checking with just to make sure you're doing it the right way."
"Great and super cute bag! I definitely recommend it to anyone that may want to sew a bag!"
Here are the Medium tester bags:
Photo credit to: Hema Rashmi, Ira Diyanti, Kausalya Pandit, Lori Peoples, Rajyalaxmi Pradeep, Sandie Larsen.
Some words from the testers: "It's a well written pattern, very clear and my favourite shape of bags with lots of pocket. It simple but very useful."
"This is my favourite among all the patterns you've designed so far. Thoroughly enjoyed making it."
"I tried the medium size and find it to be very apt for daily use. The multiple pockets are very convenient and I am very happy with the end result. I will be happily using it everyday."
"Kitty Rose is roomy with both outside and inside pockets and plenty of options for personalizing her just for you."
And finally, the Large purses: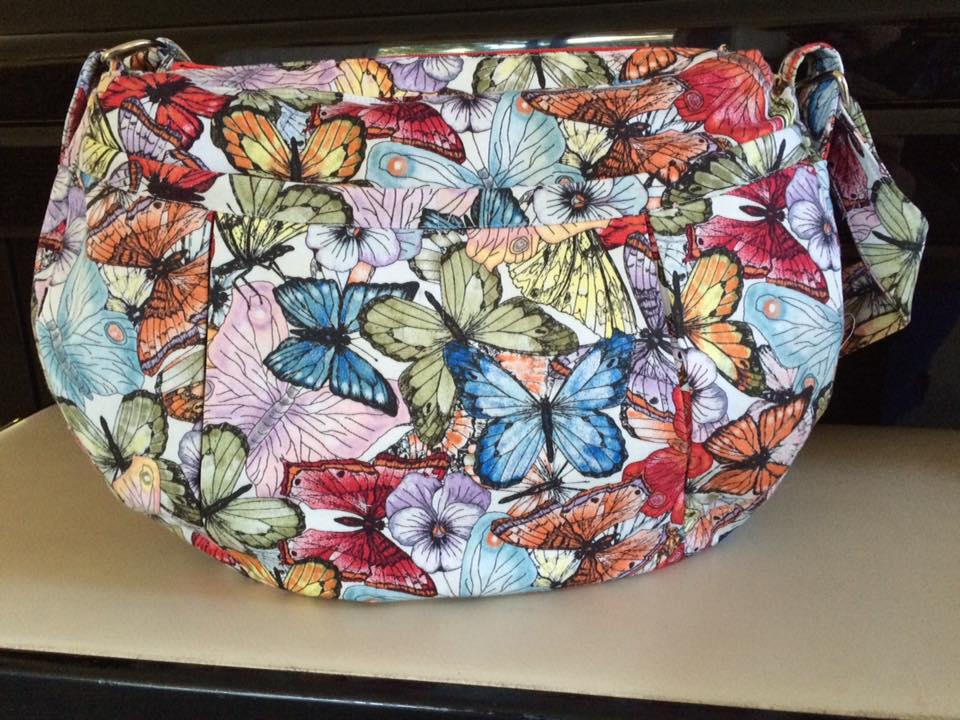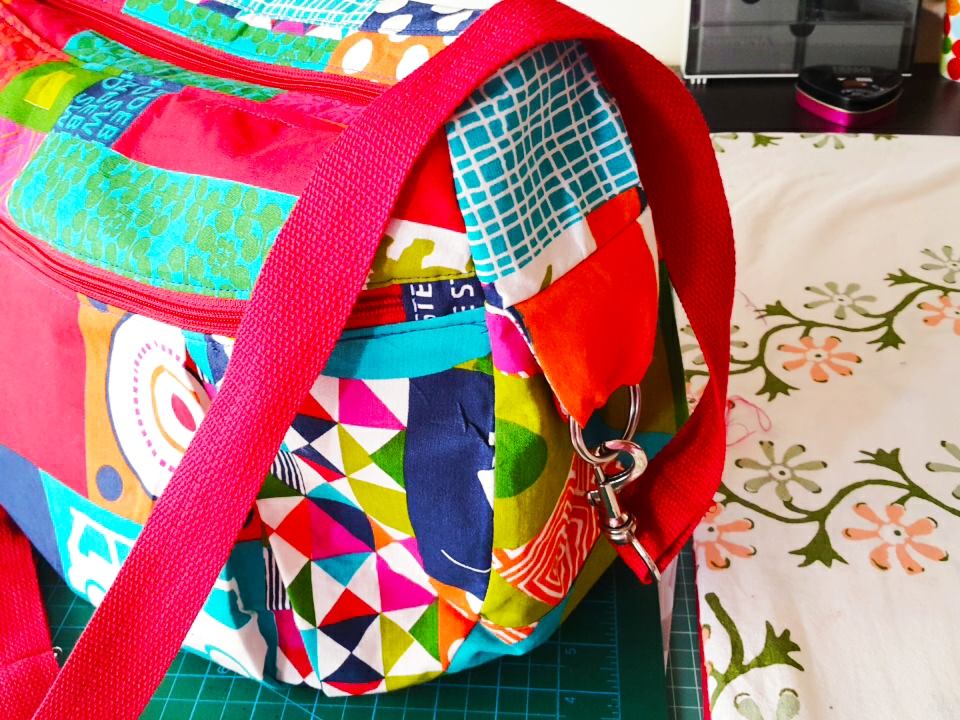 Photo credit to: Cheryl Beason, Glenys Binstead, Kate D'Arcy, Lisa Ducourant, Michaelanne Boyd, Prajakta Telang Wanage, Ruth Grams, Tammy Joho Zaidan.
Words from the testers: "The Kitty Rose pattern is well-designed and the instructions are easy to follow. The detailed photos and diagrams clearly explain every step. Available in 3 sizes to fit whatever you carry and there are even instructions for several interior pocket styles so you can completely customize it to meet your needs. Normally, when I finish a pattern, I move on to another. But I cut out my 2nd Kitty Rose as soon as I finished my first and I pulled fabrics out of my stash for at least 3 more! "
"Can't wait to use this as my small diaper bag/purse. Is the perfect size for a changing pad, few diapers, wipes, change of baby cloths, phone and wallet!!"
"What an amazing pattern! I love the finished product. It looks store bought, but better because it's custom made. Great shape and look!"
"This is a great hobo style bag with a lot of pocket options! It's the perfect project for an intermediate sewer, with maybe even a new technique or two for advanced sewers. I love the style aspect of the pleats, as well as their expandable nature; overall a great bag!"
Thanks to all my awesome testers for their time, talent, and feedback! The Kitty Rose Purse is on sale for $6 and will return to a normal price of $9 on July 21st.
**A note on the name. Why Kitty Rose? The slightly slouchy shape with edges pulled up reminded me of a cat's head, so I named it after my Grandma Kitty, who was, appropriately, obsessed with cats!**